Free support for your business
The current situation is worrying for everyone, and small businesses are feeling the impact as we adjust to a different way of life for the next few months.  There is so much information flying around at the moment, it can be overwhelming. We want to cut through that and give you a clear and simple plan to make sure your business survives the next few months.
Talk to us
We're offering FREE 60 minute zoom meeting with one of our network of experienced business doctors, who can help talk through your options. Get in touch here,  or contact your local Business Doctor directly here.
Download our six step plan
Our FREE six step plan to help you stay out of the panic zone and give you a clear plan of action to get you through the next few months.
One of our co-founders, Matt Levington talks you through the plan in the video below.
[arve url="https://youtu.be/hb7EthBrf4A" title="Don't panic…plan it!" /]
Don't panic, plan it workbook
We've developed step by step workbook to help you implement your 6 step plan.
The workbook goes into a lot more detail, focusing on the questions you need to ask yourself about your business, and what you want to achieve to get your plan up and running.
We're running a number of FREE webinars to guide you through the workbook. Or, if you want to get a copy of the workbook to work through yourself we can send one to you. To find out more, get in touch.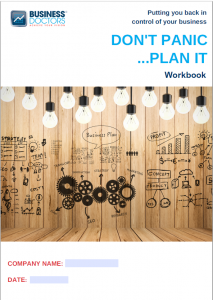 Free cash flow tools for your business
There's never been a more important time to have instant visibility of your cash flow. We have some free tools to help you informed.
Flow – Our FREE cash flow tool links in with your financial data source such as Quickbooks or Xero. It will visualise your incoming and outgoings, and produce actionable insights to help keep you on track.
For a limited time, we're offering Flow Pro FREE for 3 months to guarantee full access to your cash flow picture, including invoice insurance which could protect up to 90% of your cash from due invoices. To take advantage of this offer, click here to sign up. Then "Upgrade to Pro" and use the code COVID_BD at the checkout.
Register here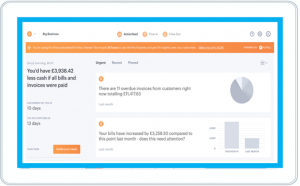 Pulse – Business Doctors Pulse provides comprehensive, budgeting, forecasting and cash flow reporting, for when you need that extra detail.
For your 30 day FREE trial, get in touch