A business with benefits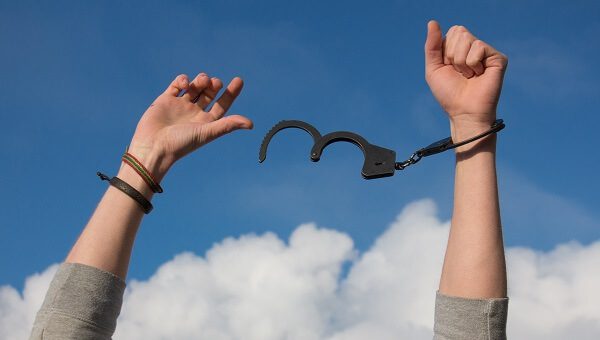 Aiming for business freedom?
A business able to operate independently of its owner comes with many benefits. The owner has complete control over his/her time, the ability to pick and choose the projects he/she gets involved with, and of course financial reward. Yet very few businesses actually reach that milestone with 60% failing within the first 3 years. Freeing yourself from the coalface and developing a business that can run without you, unsurprisingly, is not easy to obtain and requires lots of consideration around key aspects.
Have you ever considered making it your primary goal to set up your business so that it can thrive and grow without you?
If so, here are just a few ideas to consider to help make that a reality
Empower staff to make their own decisions
It is incredibly exhausting dealing with staff unable to solve their own problems. The key is to get them thinking about their problems as you would, so they develop the habit of starting to 'think like an owner'. If they are not sure of the answer to the problem initially, train them to ask the kinds of questions you would ask yourself, 'What is the problem?', 'What would you like to be happening?', 'What are you going to do about it?'. You will quickly develop an idea of who is coachable in your organization, who isn't and who are the potential future leaders of the business. If you are going to take time away from your business, your people need to be able to step up, think and make decisions independently.
Sell less stuff to more people!
The owner typically gets trapped in the cycle of trying to please his/her customers. This tends to manifest itself in the owner adding more products or services for incremental growth in turnover without understanding the cost of providing such additional services.
A way around this is to identify the products and services which require your personal involvement in either making, delivering or selling them. Make a list of everything you sell and score each on a scale of 0 to 10 on how easy they are to teach an employee to handle. Assign a 10 to offerings that are easy to teach employees and give a lower score to anything that requires your personal attention. Commit to stop selling the lowest scoring product or service on your list. Repeat this exercise every quarter.
Create recurring revenue
If you are in the trap of being the main point of contact for all customers, chances are you are also doing all the selling. A good way to escape this particular 'trap' is to create a recurring revenue business model where customers buy from you automatically. Consider creating a service contract with your customers that offers to fulfill one of their ongoing needs on a regular basis. The good news is most industries have a recurring revenue model. Tip – it may require you to bundle certain products and services or 'tangential' services.
Write an operations manual for your business
Create a set of rules employees can follow for repetitive tasks in your company. This will ensure employees have a rulebook they can follow when you're not around. And when an employee leaves, you can quickly swap them out with a replacement to take on the duties of the job.
Build your team around the business, not the other way around
You can have the best strategy since time began. But without a great team of people to execute, you are doomed to failure or mediocrity. The secret is to give ownership of the business to the staff and make everyone accountable. This is the point where you obtain consensus on the best ideas and roll them out as fully formed plans. Once a proportion of the staff have bought into the plans it's time to 'Retain', 'Retrain', 'Recruit', 'Release' and 'Reward'.
Journey to freedom
Before embarking on the journey to business freedom, the entrepreneur must be ready to let go of entrenched patterns of behaviour, such as being unable to delegate and put trust in employees, and making peace with imperfection. But get it right and it will allow you to create a company and have a life. Your business will be free to scale up because it is no longer dependent on you, and be worth a lot more to a buyer whenever you are ready to sell.
If you would like see what type of more information about the business support services we offer, and to see if we can help you on your journey, get in touch. Or you can book your free Business Health Check here.