5 reasons why you should pause and reflect
5 Reasons why you should pause and reflect – your FREE infographic
In our chaotic lives, it's rare to press pause. Racing from one thing to another, we don't stop to take stock, reflect and move forward.
For small businesses, this year has been especially difficult. And so as we approach the end of the year, and hopefully the beginning of a much brighter 2021 it's never been more important to reflect on what's happened this year, and what you've learned.
Our infographic below gives 5 reasons why you should pause and reflect, and learn for the future!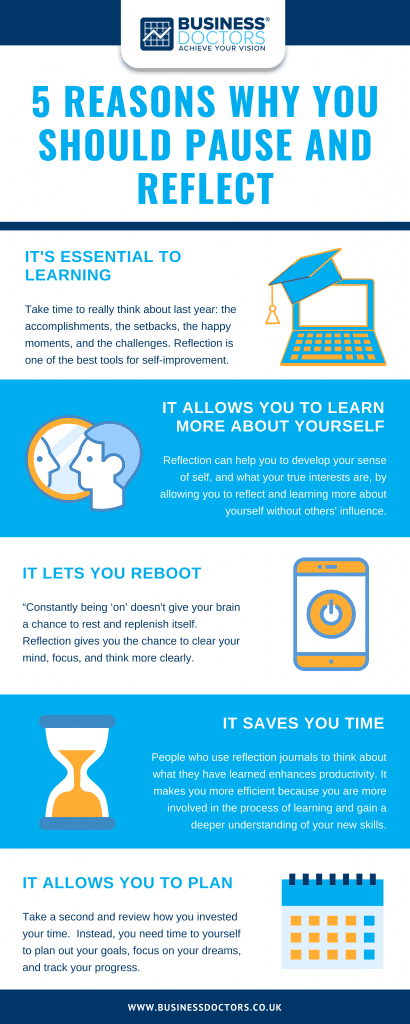 Click the image to download
Contact us
For more information about how we can help your business, get in touch